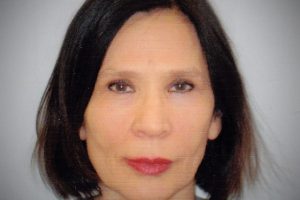 Roza Galeeva joined the Department of Applied Mathematics and Statistics from New York University in the summer of 2022 as a senior lecturer. She brings to Johns Hopkins a background in commodity derivatives modeling, pricing, and risk management. We sat down with Galeeva to discuss her research, her interests, and what she hopes to accomplish at the Whiting School of Engineering.  
Tell us a little about yourself.  
I have an extensive academic background as well as over 18 years of industry experience. For 13 years, I worked for a major investment bank, where I was responsible for commodity derivatives modeling, pricing, and risk management. Since 2017, I've been teaching graduate financial engineering courses at NYU. I've also taught at Columbia and Boston University. Prior to joining industry, I taught mathematics in five different languages all over the world. 
Can you give us an overview on your research? 
Commodity derivatives are my passion. My industry work provided me with numerous research ideas. I've been working on several papers about modeling commodity volatility and correlations. I published three papers on the subject in The Journal of Derivatives and Review of Derivatives Research, and I sent  more papers this summer. The majority of them were written in collaboration with my NYU and BU students. I've also written about dynamical systems and geometry. 
What drew you to this field and focus area? 
The derivatives market for commodities is complex, ever-changing, and extremely pertinent to the world we live in. There are a large number of intriguing research questions that have not yet been answered; the majority of these questions pertain to  financial engineering  and machine learning areas of research. 
What excites you about bringing this work to Johns Hopkins? 
Having the opportunity to collaborate on research projects with students who are very motivated is a rewarding experience. I take pleasure in the vibrant atmosphere of the department as well as the amazing people who work here. I also value the opportunity to engage in conversation with people from a wide range of mathematical specializations. It's like working in a dream, and it's all I could have dreamed for and more. I couldn't have asked for anything better. 
Tell us about any real-world applications of your research. 
After working in industry for so many years, I am mainly  interested in real– world problems—,  in particular, valuing energy assets, renewable sources of energy, such as solar, and their hedging and risk management.  
What are some of your goals for this first year at JHU? 
Get to know students and my colleagues, find my place at JHU, and make it my home.  
Anything else we should know? Any fun facts? 
One: I speak five languages (Russian, Bulgarian, English, French and Spanish.) Two: I love music. Three: I dance tango and ballroom.