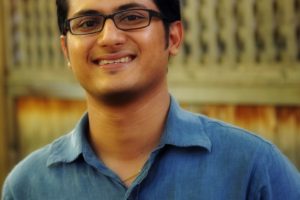 Amitabh Basu, assistant professor in the Department of Applied Mathematics and Statistics, has been awarded a prestigious National Science Foundation CAREER award. This award recognizes the highest level of excellence in early-stage researchers.
The five-year award will support Amitabh's efforts to break new ground in the fundamentals of discrete optimization. Discrete optimization provides solution methods for solving large-scale decision-making problems where a combination of discrete choices and non-discrete choices have to be made to optimize a given objective, such as minimizing costs or maximizing profits.
The CAREER award is one of the NSF's most competitive awards and emphasizes high-quality research and novel education initiatives. It provides funding so that young investigators have the opportunity to focus more intently on furthering their research careers.