Jin Kang , Faculty Advisor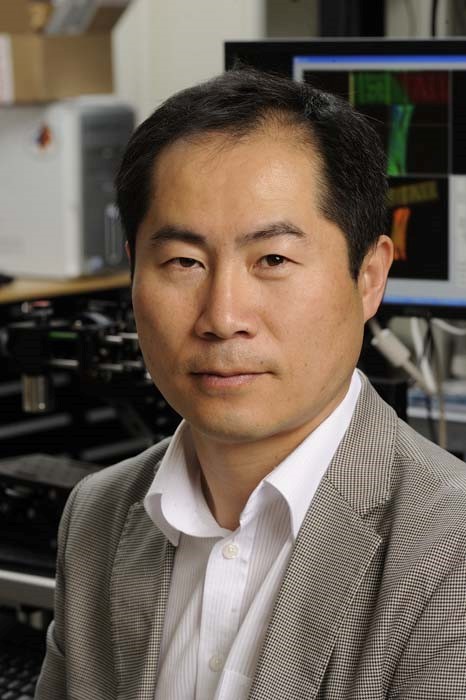 Jin Kang's research focuses on fiber optic devices and biophotonics for applications in medicine and sensing. Much of his recent research emphasizes the development of real-time, ultrafast optical coherence tomography, 3-D imaging and sensing systems for guided surgical intervention. Kang has recently been working with a retinal specialist at Johns Hopkins Wilmer Eye Institute and with the Hopkins' Engineering Research Center for Computer-Integrated Surgical Systems and Technology to create a "smart" tool system that would help surgeons more accurately and safely perform microsurgery on the delicate and easily damaged retina.
Other projects involve building real-time Doppler 3-D imaging systems for intraoperative assessment of carotid endarterectomy, cerebrovascular neurosurgical surgery, and microvascular anastomosis for plastic and reconstructive surgery to potentially improving surgical accuracy and outcomes.