Feb
24
Wed
Anya Castillo successfully defends her thesis! Congratulations Dr. Castillo!
Feb 24 @ 3:00 pm – 5:00 pm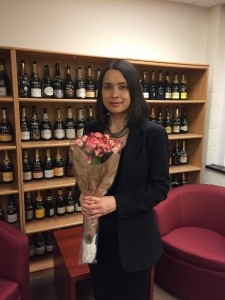 Congratulations to Anya Castillo on the successful defense of her thesis entitled: Essays on the ACOPF problem: Formulations, Approximations, and Applications in the Electricity Markets. Anya completed her undergraduate work at Carnegie Mellon in 2005, earning a Bachelor of Science degree in Electral and Computer Science, and earned a Master's of Science degree from Engineering Systems Division at M.I.T.
Anya will begin a new career as a Research and Development Systems Engineer working in Electrical Power Systems Research at the Sandia National Laboratories.