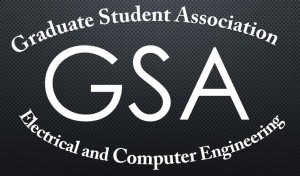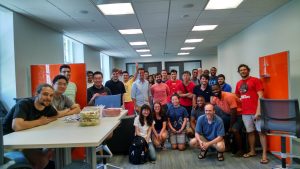 The purpose of the Graduate Student Association (ECE GSA) of the Department of Electrical and Computer Engineering is a nonprofit graduate student group dedicated to the advancement and development of graduate and professional studies in the department as well as building a platform to aid the smooth transition to graduate studies and research and provide support to graduate students during the course of their studies.  
The GSA recognizes the need for both diversity and inter-disciplinary collaboration and strives towards achieving these goals.  Thus, as members of the ECE GSA, our responsibilities include promoting diversity outside and inside our department, participating in community outreach, and working with other departments to provide collaborative research opportunities.
The GSA works closely with the Electrical and Computer Engineering Department staff to create, organize and implement organizational goals and events to achieve these objectives.  These goals will be carried out through graduate student led events including but not limited to, department meetings and social events, volunteer opportunities, and engagement events between undergraduates, graduates, post doctoral fellows, and/or faculty.