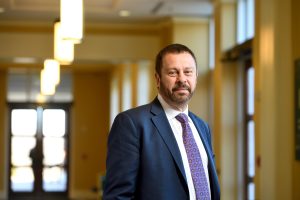 During this Virtual Coffee Chat, Dean Schlesinger will share updates on the university's current operations, as well as the Whiting School's plans for the upcoming semester and beyond.
Register now, this session is limited to 20 alumni registrants. All other registrations will be added to the wait list. Additional sessions may be added based on interest.
This Virtual Coffee Chat is open to WSE Alumni from Arizona, Colorado, New Mexico, Utah, Nevada, Idaho, Montana, Wyoming, and Oregon.