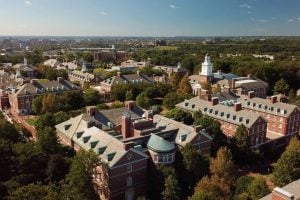 Mounya Elhilali, the Charles Renn Faculty Scholar and a professor in the Department of Electrical and Computer Engineering and the founder of the department's Laboratory for Computational Audio Perception (LCAP), is recognized for advancing understanding of how the human brain and machines process the complexities of sound.
Elhilali's research bridges the gap between neuroscience and audio technologies by examining the computational and neural bases of sound and speech perception and behavior in complex acoustic environments.
Register now, space is limited to 20 alumni registrants. All other registrations will be added to the wait list. Additional sessions may be added based on interest.